UR Forum Author Services
Do you need help preparing your manuscript for submission to a journal? UR Forum offers a full range of pre-submission manuscript preparation services to help you maximize the impact of your research and improve the quality of your manuscript. Our list of services includes English language editing, translation with editing, manuscript formatting, plagiarism check, and technical review.
We will take care of tidying up your manuscript so you can devote time to your research.
Our services are designed to save you and your colleagues time so that you can focus on your research and get published faster. We pride ourselves on consistently delivering the highest-quality author services in the world. Our experienced editors, illustrators, and translators are always available to help you with your publication or presentation.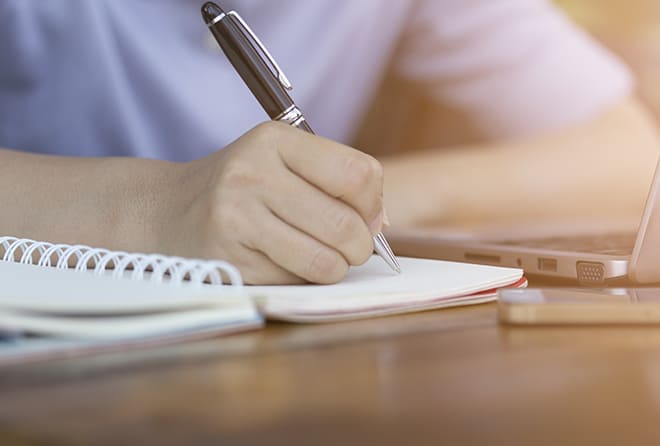 URF offers the expertise of thousands of experienced scientists, researchers, and other academic professionals in all areas of study. We are committed to delivering the highest quality services to researchers across all career stages.
AJE's comprehensive suite of high-quality author services enable researchers to spend less time preparing their work for publication and more time doing the research that drives society forward.
We are committed to making research communication faster, fairer, and more useful. We do this by developing innovative software and high-quality services for the global research community. Our growing team is made up of researchers and industry professionals working together to solve the most critical problems facing scientific publishing.
Our Services
English Language Editing
Our English language editing services let you focus on what you do best – research. We review your manuscript to ensure the language you've used makes sense and is clear, and check for spelling, grammar, syntax, tense, and sentence structure.
Scientific Editing
Scientific Editing is a one-stop solution to help you convey your research findings effectively our Scientific Editing Service is designed to offer you an in-depth critique of your research, significantly improve the readability of your paper, and help you ensure that your journal submission meets the high standards of academic publishing. Receive comprehensive feedback and support from experienced reviewers and senior editors with relevant industry experience. Improve the strength and positioning of your research argument and increase the likelihood of publication in high quality journals. A scientific review report that includes a detailed technical review and developmental editing suggestions as well as a full premium language edit to correct grammar, tone, terminology and improve the overall structure and flow of your journal article.
Translation with Editing
We translate your ideas into English. You have dedicated time and effort to your research, with the intention of contributing to your field. We will ensure that no language barriers stand between you and the research world. Let our experts translate your work accurately from multiple languages into English. You can be sure that the translation maintains absolute accuracy, is free of language errors, and retains your unique voice. Our highly trained translators all have native English-speaker levels of competence, with advanced degrees in a wide variety of subjects. We help you overcome any language barriers by translating your article into English and editing it thoroughly, so that you can submit it to an English-language journal with confidence.
Manuscript Formatting
Making sure that your manuscripts are formatted according to rigorous journal standards can be a time consuming and frustrating process. You have to adhere to the guidelines for title page information, abstract structure, reference style, font size, line spacing, margins, layout, and paragraph style. Don't worry, help is at hand. Our editors have deep experience in working with formats like APA, MLA, ACS, and AMA. We ensure consistency in the document, matching your article to your target journal's Instructions for Authors.
Benefits of Manuscript Formatting
Meet layout guidelines and conventions
Our formatting team will modify your page layout to meet the guidelines and conventions of your target journal. They will also indicate if you need to revise your article so that your title, running head, abstract, main text, and figure legends comply with the journal's word count restrictions.
Follow your journal's reference guidelines
We make sure that references comply with journal guidelines and also ensure the accuracy of cited references. We also check that your manuscript doesn't exceed the maximum number of references.
Match your journal's style guide
Our formatters check each manuscript against your target journal's style guide. We ensure that all images, figures, and tables are moved to the correct location in the document, and that figure titles and legends are standardized according to journal specifications.
Save valuable time and effort
We look at every detail of headings and title page information, saving you valuable time and effort.
Plagiarism Check
Check your manuscript for accidental plagiarism
Have you properly acknowledged and cited other authors' work in your manuscript? It can be hard to keep track, but failure to do so is viewed by journals as unethical and often leads to rejection. Using our Plagiarism Check Services is a great way to avoid accidental plagiarism.
You will receive an assessment and a report that will guide you in making it clear in your manuscript where you are building on the work of others. We check for plagiarism. Your report will highlight problematic sections and include expert comments about how these may affect evaluation of your work.
How it works
step-1: You send us your manuscript.
step-2: We scan it for plagiarism which compares the contents of your manuscript with many scholarly articles, books, and conference proceedings.
step-3: You receive a report that recommends the appropriate corrective action for each issue.
Artwork Preparation
Your manuscript can be improved with the right graphs, charts, illustrations, schematics, photographs, and diagrams. Our Artwork Preparation services help you to create visuals that comply with your target journal's specific requirements for layout, format, size, and resolution.
Our highly experienced illustrators can work with a range of file formats, and they understand technical artwork guidelines across a wide variety of journals. When you send us your final editable artwork files, our team formats and revises your complex figures.
So, go ahead and showcase your data with beautiful figures, and improve the impact of your work.
How it works
step-1: Send us your final editable artwork files and other relevant information.
step-2: Our graphic designers will format or revise your artwork to meet the journal's technical requirements, while our publication expert checks your artwork for consistency and technical accuracy.
step-3: You check the files and resend for revisions (as many times as required, for up to 60 days).
Rapid Technical Review
Manuscripts can be rejected during peer review because of poor manuscript structure, a weak argument, or other factors that may have been overlooked by authors. If you choose our Rapid Technical Review service, our experts will review your article to identify major reasons for rejection. This means you can address the issues before you submit your article to the journal of your choice. You'll rapidly receive your review, allowing you to revise your manuscript and still meet publication deadlines. An experienced reviewer panel could help you to eliminate most major reasons for manuscript rejection before submission. Get comprehensive comments that will help you revise your document and still meet publication deadlines.
Benefits of the Rapid Technical Review
Specific technical input:
Our reviewers look at every angle of your research, including study design, reporting of methods, literature review, and data analysis.
Prioritized revisions:
Our experts list their suggested revisions in order of importance, allowing you to focus on the most critical issues first.
Actionable recommendations that improve your manuscript:
For every problem identified, our experts will recommend corrective action
Rapid response:
Receive in-depth comments on your manuscript within five business days.
Why UR Forum Author Services?
Choice
We offer a variety of services – editing, translation, formatting, and illustration – helping you present and promote your work more effectively.
Experience
UR Forum Editing Service and AJE have been helping researchers meet their goals where thousands of academics from different countries have benefited from these services.
Quality guarantee
Our editors are matched to the subject area of each document and are continually reviewed for quality to ensure UR Forum high standards are maintained. You can count on us for excellence, expertise, and responsiveness in all our services. If we don't deliver, we will not charge you, no questions asked.
Delivery guarantee
We guarantee that all assignments will be delivered on time. We will waive the full fee for any assignment that is delayed due to an error on our part.
Subject specialists
Our unique editor-selection algorithm ensures that your article is assigned to highly qualified specialists with expertise in your subject; all our native English-speaking editors hold a PhD or Master's degree.
Confidentiality
Our privacy policy ensures confidentiality and allows researchers worldwide to submit their work to us with complete confidence.
How it works
step-1: You select the services you need and securely upload your manuscript
step-2: We send you a customized quote and a turnaround time
step-3: You approve the quote and place your request
step-4: Our editors complete the work
step-5: You pay and download the completed document
Features and Benefits
Advice from three industry experts on how to improve the quality of your journal article and increase the chance of acceptance in your target journal.
Our full premium English language editing service to correct any grammatical issues and improve the readability of your manuscript.
Technical review of your manuscript, including statistical analysis and study design reporting requirements, highlighting any major issues that are likely to be flagged by journal peer reviewers and editors.
A free similarity review report to identify language that could be flagged as accidental plagiarism and ensure that any previous studies are properly cited, including your own work.
A developmental edit, offering recommendations on strengthening key arguments and improving the communication of your research findings.
Ongoing support including cover letter creation, 12 months of unlimited re-editing, response letter review, and journal formatting support.
Who edits your manuscript?
You will receive feedback from a team of three qualified scientific editors with experience relevant to your field. Your review team will include
Professional reviewer
Our reviewers are well-versed in the submission process, with experience reviewing for high impact journals in your field. They will provide a detailed critique of your manuscript, highlight problem areas likely to be flagged during editorial assessment and peer review, and suggest areas for improvement.
Senior science editor
A senior science editor with over 20 years' experience will edit your manuscript for language, grammar, correct terminology, native English tone, paper structure, flow, and overall presentation to meet international journal standards. They will also ensure consistent and appropriate citation and reference format.
Experienced managing editor
The respective journal's managing editor will review your manuscript for quality assurance purposes. They will consolidate feedback, prepare the final files, and ensure your article is correctly formatted and ready for submission in your target journal.
Contact us
Need more information about our services you are looking for, please feel free to contact us using the form below. We'll respond as quickly as possible. Alternatively, you can also contact us at contact@urforum.org